Google Review
Click here to review us on Google

Note: In order to write us a review on Google, you must have a Google Email account, it's free to create one. Just click the review button and follow the instructions Google gives you.
If you are not logged into a Google Account this is what you will see. Click SIGN IN and login to Google or create an account if you don't have one.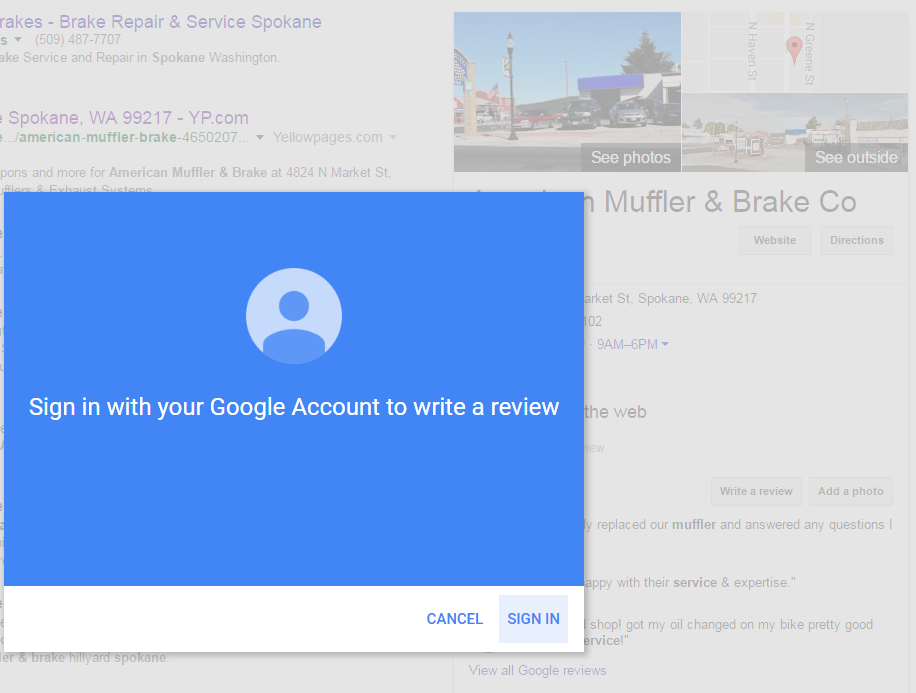 Once you are logged in just click here, this is what you will see. Just enter your review, and click POST.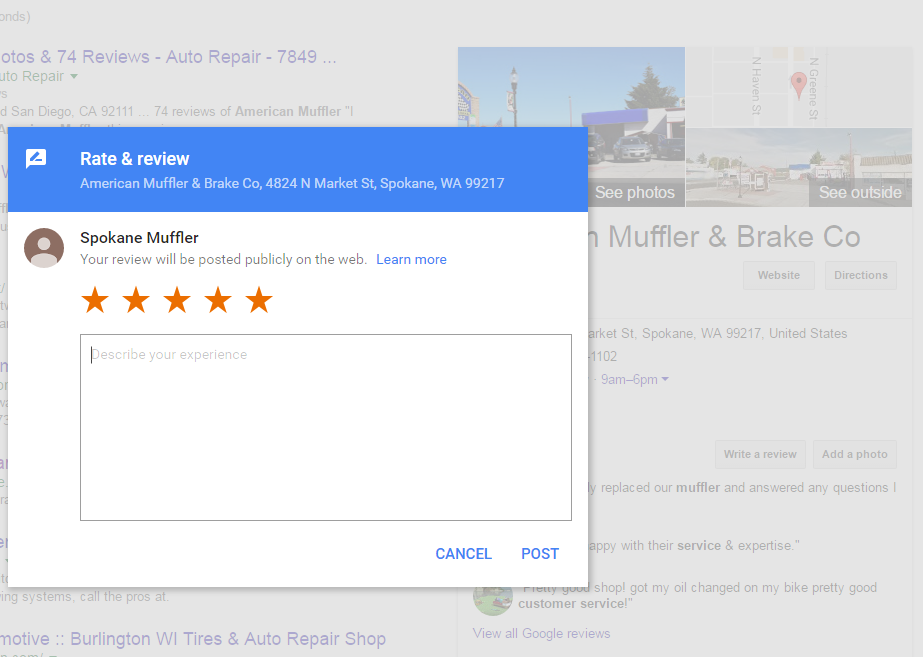 Facebook Review & Like
Click here to review/like us on Facebook

Please feel free to Like, Share, and Review our Facebook page. Note: You will have to be singed into Facebook before clicking this link, otherwise Facebook will say: "Sorry, this content isn't available right now." After we get more likes this should go away.
This is what you will see if you are not logged into Facebook and you try to Like/Review our page.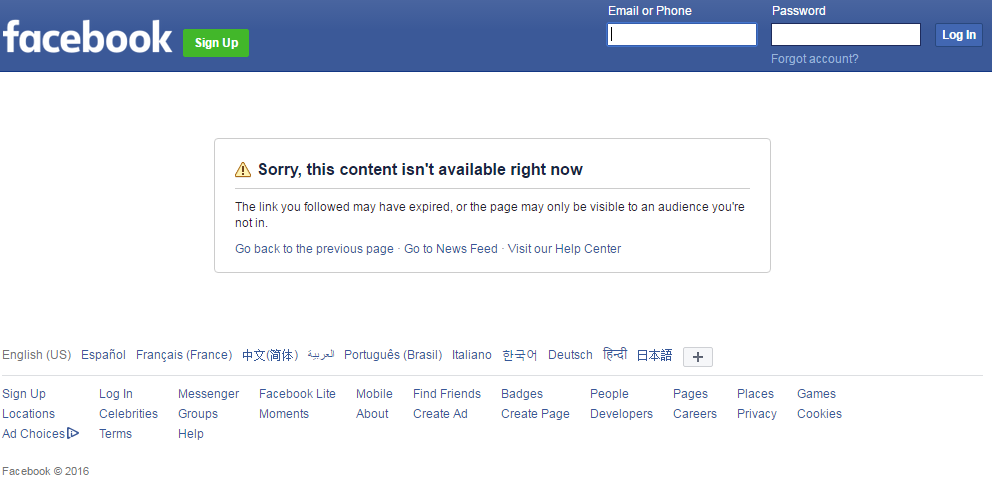 If you login to your Facebook account and then click our Facebook page link here you will see our page.